The Most Distinct Feature of a Fabric Building: The Fabric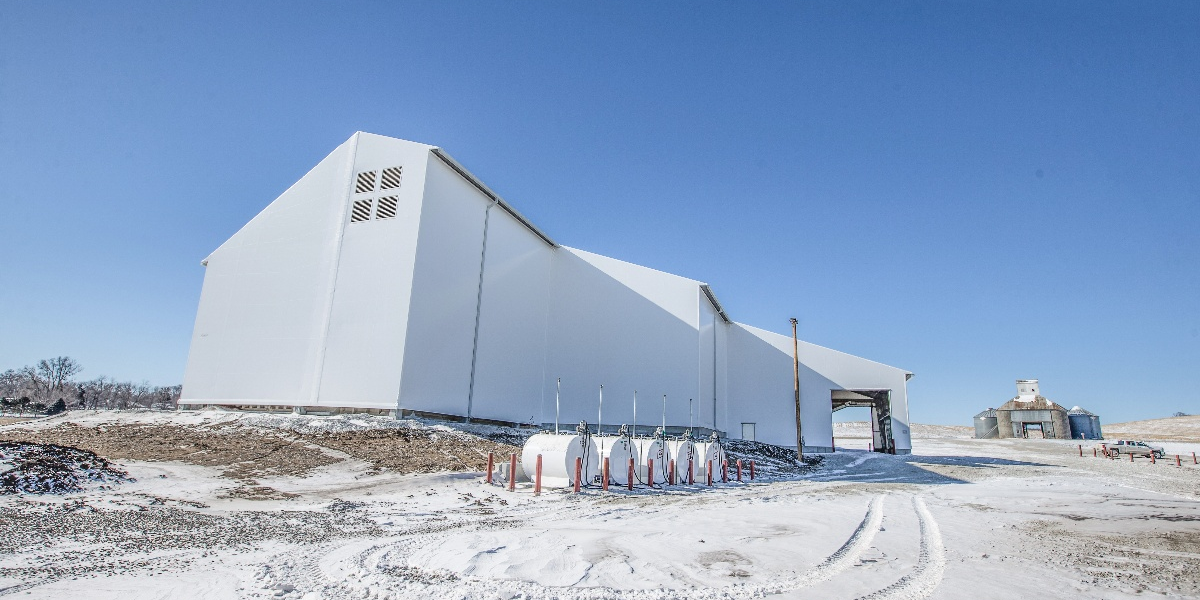 Legacy's fabric buildings share many similarities with other pre-engineered buildings, including a rigid steel frame and custom engineering. The primary difference? The fabric!
All fabric structures have sturdy architectural fabric applied to the outside of the building. Some buildings may also have a fabric liner on the inside to cover insulation, prevent dust build-up or protect the frame from corrosive elements.
There are two types of fabric used in fabric buildings: polyethylene (PE) and polyvinyl chloride (PVC). Legacy uses ExxoTec™, an exclusive and cost-competitive PVC fabric.
ExxoTec™ has superior strength and performance characteristics when compared to PE and PVC fabrics. In independent laboratory testing, ExxoTec™ Elite was proven to be twice as strong as budget PE fabric - and to retain 91% of that initial strength after 13 years of exposure to the elements.
ExxoTec™ holds up in lab tests and practical tests - see one example.
ExxoTec™ fabric has translucency up to 16% (which may eliminate the need for artificial lighting during the day). In insulated buildings, the white fabric liner will reflect the lighting and create an even, glare-free interior.
The fabric is sturdy and long lasting - in fact, your building will be warrantied for up to 20 years. Fabric even carries a warranty in highly corrosive environments, a claim that cannot be matched by steel buildings.
Like many PVC fabrics, ExxoTec™ is naturally flame retardant in compliance with NFPA 701 (large and small tests), S 109 (large and small tests), California Fire Marshal Testing, and E84 and S102 flame spread testing.
The flame-retardant nature of ExxoTec™ fabric building has special advantages for the aviation industry. Click here.
No matter which type of fabric you choose, an experienced crew will apply it to a rigid steel frame using tensioning to keep the cover watertight, wrinkle-free, durable and attractive. All our fabric covers are installed with a patented process that keeps the building off the steel frame, reducing the risk of tears.
Your building will be specially customized to meet your needs - right down to the type of fabric. From enhancing your comfort to building your brand, the fabric is an integral part of your tension fabric structure.
Legacy Building Solutions is the exclusive source of ExxoTec™ PVC fabric. Like what you see? Contact us to get started.