Why Square Footage Matters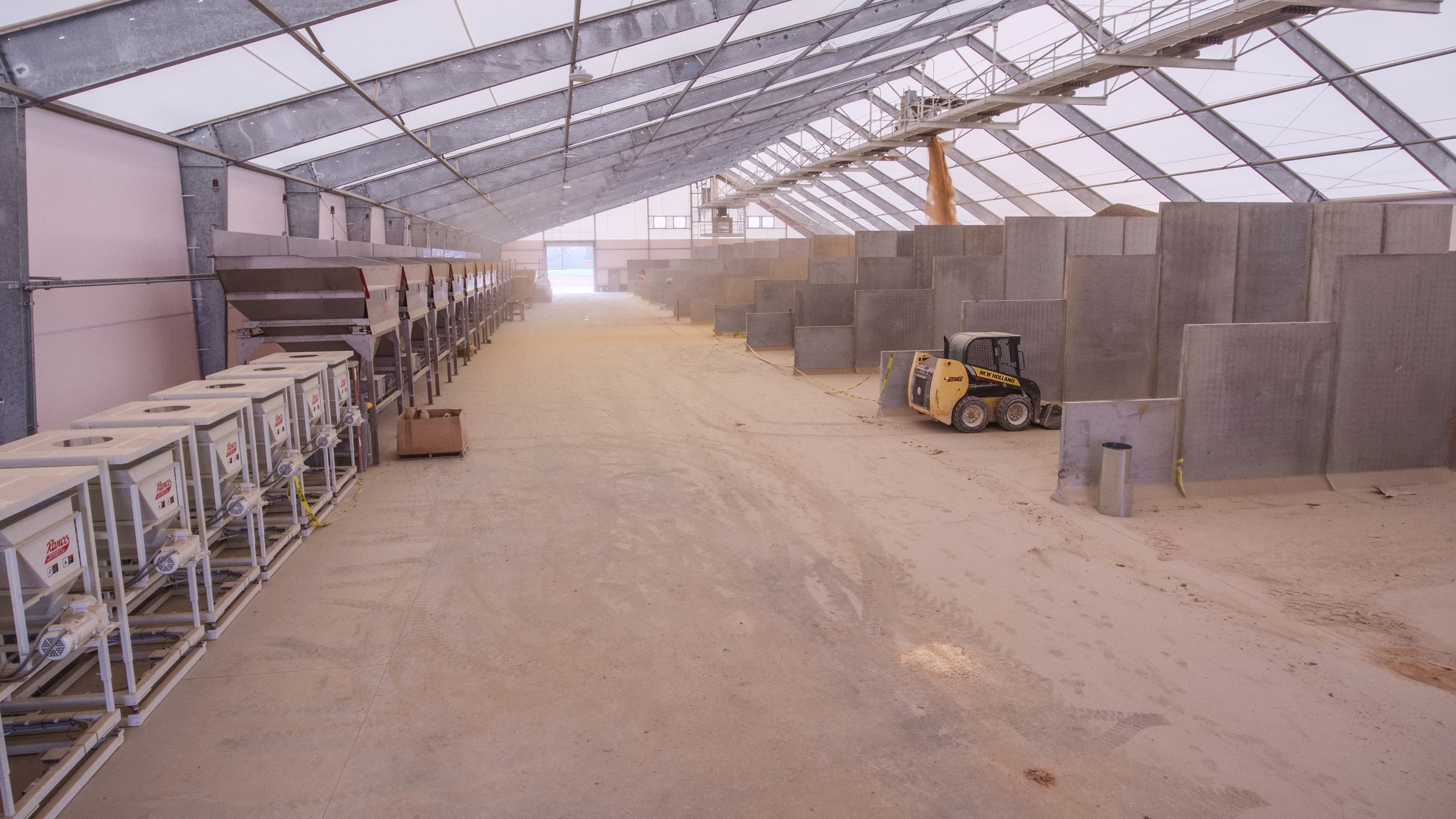 For a house or apartment, the square footage being larger tends to be preferred on both sides of the deal. This is because renters or sellers get to charge more, and buyers get more room to make the space their home. In many cases, more room to run makes for a more versatile building. In certain industries, the square footage weighs heavily on the functionality of the building when considering the purpose of the shelter.
Industries that Benefit
So, how might we use these ideas in spaces that are not offices? When broken down, these ratios can apply to many sectors of the working world. As a tension fabric structure company, Legacy Building Solutions caters to all sorts of industries. Let's see how we work with our customers and how we consider square footage for some of the individual industries we serve.
Aviation: when you have wingspan to consider, a larger facility is paramount. Legacy can provide very wide structures, more than 300 feet, without central supports. This tracks for the military sector as well. Check out how Legacy serves the transportation industry here! In thinking of the military, automotive, and/or aviation, it is not just buildings for the large equipment or assets; there are offices as well.
Bulk Storage: we begin with the product that needs to be stored. In thinking of the square footage of a bulk storage building, you build around the existing piles to guarantee coverage. To support this, plenty of floor space is basically required. Furthermore, a lot of buildings such as these need certain machinery to make the work safer and more efficient. Getting equipment in a separate, covered area will extend its service life. Paul Smith, an expert with twenty years in the business and a bulk storage specialist, describes it simply as this, "The basic idea is we are not over building or under building, we are custom designing so that we are building just the right amount of space for the operational needs of the customer. We don't make them fit into what we have, we adjust to fit what they want to do."
Equestrian: horses need plenty of room to run and get the proper care. We can build some great covered riding arenas to give the horses shelter while they exercise. Or maybe you need a stable; horses are large creatures and need ample room, not to mention the equipment required to properly care for them. Whether we are designing a single stall barn or for a racetrack meant to house 100 horses, Legacy will customize the structure taking into consideration the stall dimensions along with proper clearances for height and alleyway widths.
Municipal, Waste & Recycling, Oil, Gas, & Energy: these facilities need the proper cubic volume to store the anticipated amount of product. This also means ensuring the building can comply with the clearance for equipment and machinery access. These types of businesses have intricate systems, complicated machinery, and evolving tech that needs space to accommodate. Sometimes they also need add-ons such as catwalks or hanging load capability. "What's important is understanding what the needs and limitations of the project are and from there creating the most appropriate solution as it relates to achieving the needs of the end user in an economical manner. We specialize in projects with large square footages and significant clearances because our technology allows us to do large spans and square footages very efficiently and effectively. Just like anything else, you want to use the right materials and solution for the task at hand," explains Matt VanScoyoc, Building and Project Coordinator for the public works sector.
Sports & Recreation: with sports, we need to accommodate things like event centers, stages, spectator viewing arenas, courts, locker rooms, equipment storage, and more. This can be tricky when thinking of usable square footage because you do not always know how the space will be used. In this case, aiming on the high end is usually better because venues generally cater to large groups. In recreation facilities, it is common to have walking tracks, locker rooms, equipment rooms, and more. When thinking of the square footage of a basketball court (or multiple), one does not always think of the floor space needed in-between courts/tracks. Ceiling clearances also become critical to make sure you have enough space where it won't interfere with play. Make sure to get the whole picture when coming up with square footage!
The industries we cater to all need a hefty square footage to function properly. Smaller square footage certainly has its place, but for industrial or business settings it usually leans towards more rather than less. In the case of the former, smaller square footage is considered mostly for efficiency, and we have more info on just how efficient a Legacy tension fabric structure is!
Let Legacy Be the Solution
Established in 2010, Legacy Building Solutions manufacturing headquarters is based in South Haven, Minnesota. Legacy will listen, design, and deliver a building as close to your ideas as possible. Legacy's ability to customize sets us apart and will maximize your square footage to promote a happy and safe working environment. Learn more about us on our website.